Resume
Personal Details
Location: Luxembourg City, Luxembourg
Email: yasharahmadov[at]gmail.com
Tel. number: +352 661 485 079  / +994 50 700 33 75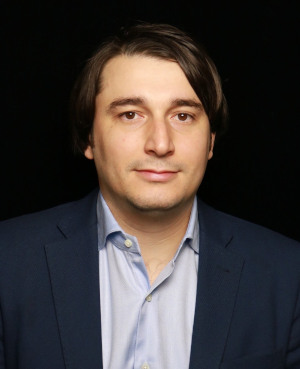 Education
2020 – 2021
Massachusetts Institute of Technology (MIT)
MSc Supply Chain Management
Main subjects: Supply Chain Analytics, Supply Chain Fundamentals, Supply Chain Design, Supply Chain Dynamics, Supply Chain Technology and Systems
2013 – 2015 
University of Vaasa (Vaasa, Finland)
MSc Industrial Management
Main subjects: Quality Management, Production Operations Management Methods, Operations Strategy, Technology Management, Operations Research, Simulation of Production Systems, ERP.
2007 – 2011
Middle East Technical University (Ankara, Turkey)
BSc Industrial Engineering
Main subjects: Operations Research, Calculus, Statistics, Supply Chain Management, Data Mining, Simulation, Production Planning, System Design, Cost Analysis, Quality Planning and Control, Economics.
Experience
Jan 2022 – Current
Amazon (Luxembourg City, Luxembourg)
Simulation Data Scientist
• As a member of the Research and Applied Science (RAS) team, developed stochastic simulation model of Amazon's fulfillment network in Europe on the advanced Agent Based Simulation (ABS) paradigm. It is used to test different scenarios in the dynamic world of e-commerce, helping us build more robust Supply Chains. Savings generated per project are in the range of €0.5-3MM.
• Developed 2D node simulation models of different Fulfillment Centers (FC's) and Sort Centers (SC's), contributed to the strategic resource planning of those sites. Savings generated per project are in the range of €1-2MM.
Nov 2019 – Current
Amazon (Luxembourg City, Luxembourg)
Business Analyst
My main task is to build the simulation model of Amazon's delivery chain in Europe.
Nov 2018 – Nov 2019
BASF (Dubai, United Arab Emirates) 
Production Scheduling Specialist
BASF's Construction Chemicals plant in Dubai is one of the largest factories in the business unit. My main task was creating optimal production plans in SAP according to the processes and business rules to meet the demand. In addition, I was controlling and planning the finished goods, raw materials and packaging materials.
Jul 2017 – Oct 2018
BASF (Sumgait, Azerbaijan) 
Production Manager
My main responsibilities were planning, coordination and control of the manufacturing processes while maintaining high HSE standards. In addition, I led a Lean Six Sigma project that yielded cost reductions of 25K EUR annually. I also built a customized MRP system for the plant in Microsoft Access.
Sep 2015 – June 2017
Neste Jacobs (Baku, Azerbaijan)
Project Engineer & Coordinator
Neste Jacobs were providing PMC (Project Management Consulting) services for the SOCAR Ammonia and Urea Complex Project. The Complex's estimated value was over 600 million dollars. I was a member of the Project Control team and my tasks were diverse in nature, ranging from logistics and procurement to project scheduling. During the project, I developed several other skills such as reading Piping and Instrumentation diagrams (P&ID), setting up internet connection for the team in remote areas and writing project procedures.
Nov 2012 – Aug 2013
BASF (Sumgait, Azerbaijan)
Warehouse Officer
My main task was managing warehouse activities.
Language skills
Azerbaijani
English
Turkish
Russian
Finnish
Spanish
Computer Skills
SAP
Python
MATLAB
AnyLogic/Arena/OptQuest
MINITAB, SAS
Microsoft Office
Microsoft Project, Visio
MySQL
Orange
LaTex
Publications
Ahmadov, Y., & Helo, P. (2018). A cloud-based job sequencing with sequence-dependent setup for sheet metal manufacturing. Annuals of Operations Research, 270(1-2), 5-24.
Honors and Awards
1. Ranked in the top 5% in McKinsey Data Hackathon, April 2018.

2. Ranked in the top 15% in "The Fresh Connection" Supply Chain Simulation competition, April 2018.

3. Vaasa Aktia Foundation Scholarship, December 2015.
Training and Certificates
1. Lean Six Sigma Green Belt provided by Colorado based company Air Academy Associates (February 2018, Dubai, UAE)
2. Certified Associate in Project Management, CAPM number #2037425 (May 2017, Tbilisi, Georgia)
3. Lean Six Sigma Yellow Belt – Value Stream Mapping course (August 2014, Vaasa, Finland)
4. Industrial Project Practice (July 2014, Vaasa, Finland)
Military Service
State Border Troops of the Republic of Azerbaijan, 2011-2012.
Hobbies
Football, table tennis, numismatics